Exhibitions 2022

Compilation art book
Group exhibition and pupblication
Monday Studio
Matthæusgade 21, Kbh V
2022

Ritauals of Resonance.
Collaborative photographic project with photographer Elisabeth Victoria Friss,
Monday Studio,
May Copenhagen. 2022:

XYZ,
Goup exhibition curated by De Sceneste,
Basement- Vega,
July. Copenhagen. 2022


Exhibitions 2021

Graduation exhibition,
Copenhagen Film & Photography school.
Basement- Vega,
Dec. Copenhagen. 2021.

Photo book week – Open Book Marked.
Oct, Århus 2021.

Photo book lauch and exhibition,
Copenhagen Night of Culture
Copenhagen Film & Photography school.
Oct. Copenhagen. 2021.

Goup exhibition at Copenhagen Photo Festival
july. Copenhagen. 2021



Future Exhibitions:
2023:
The Biennale for Krafts & Design
Plantetarium, 12. oktober - 12. nov
Copenhagen Contemporary

2023:
Design Show & exhibition with up-cycling designer Frida Martinsson,
Spiti Costa Gallery of Design & Fashion,
New York.


Rituals of Resonance. The Poetic P*rn Chapter.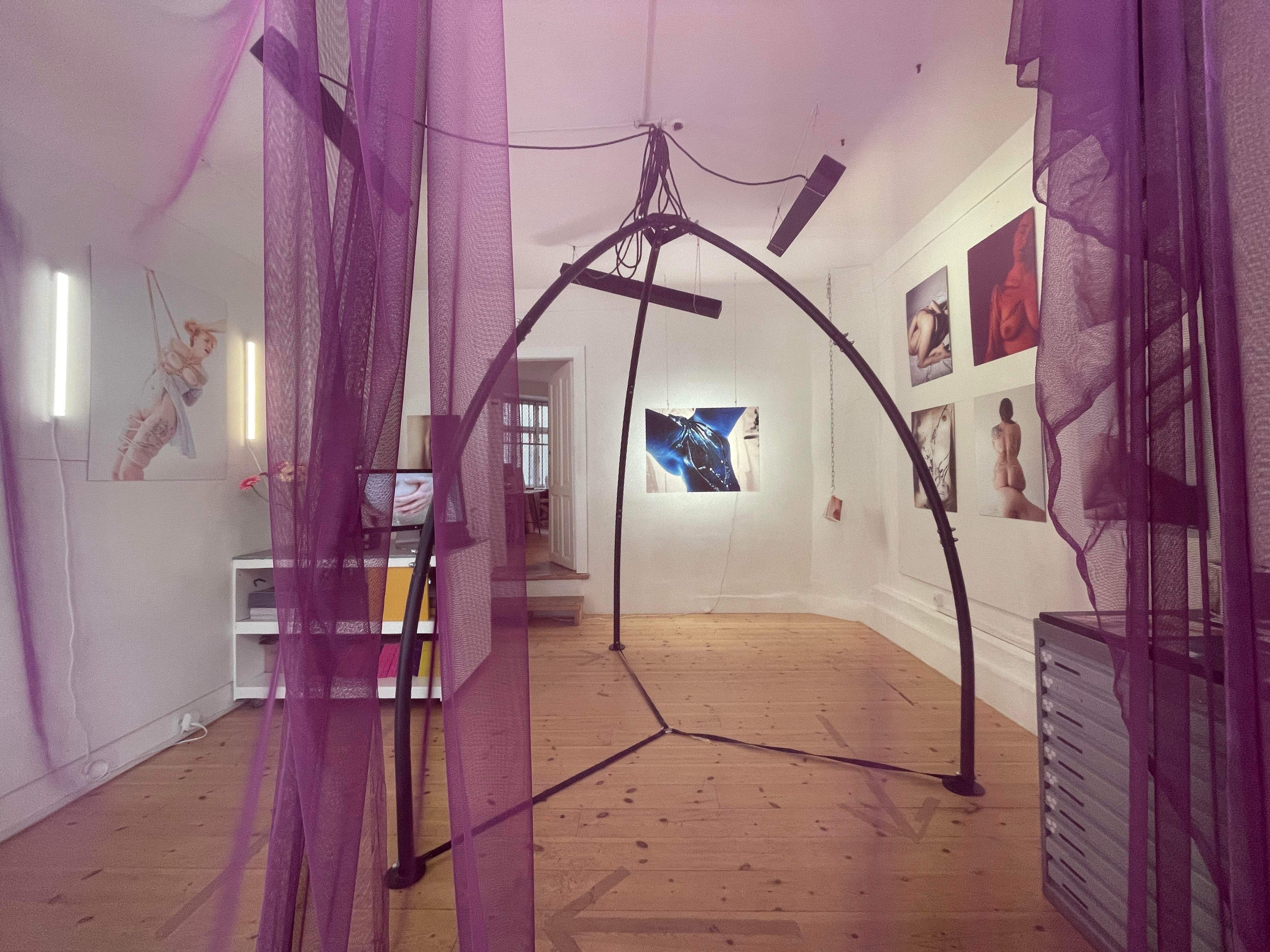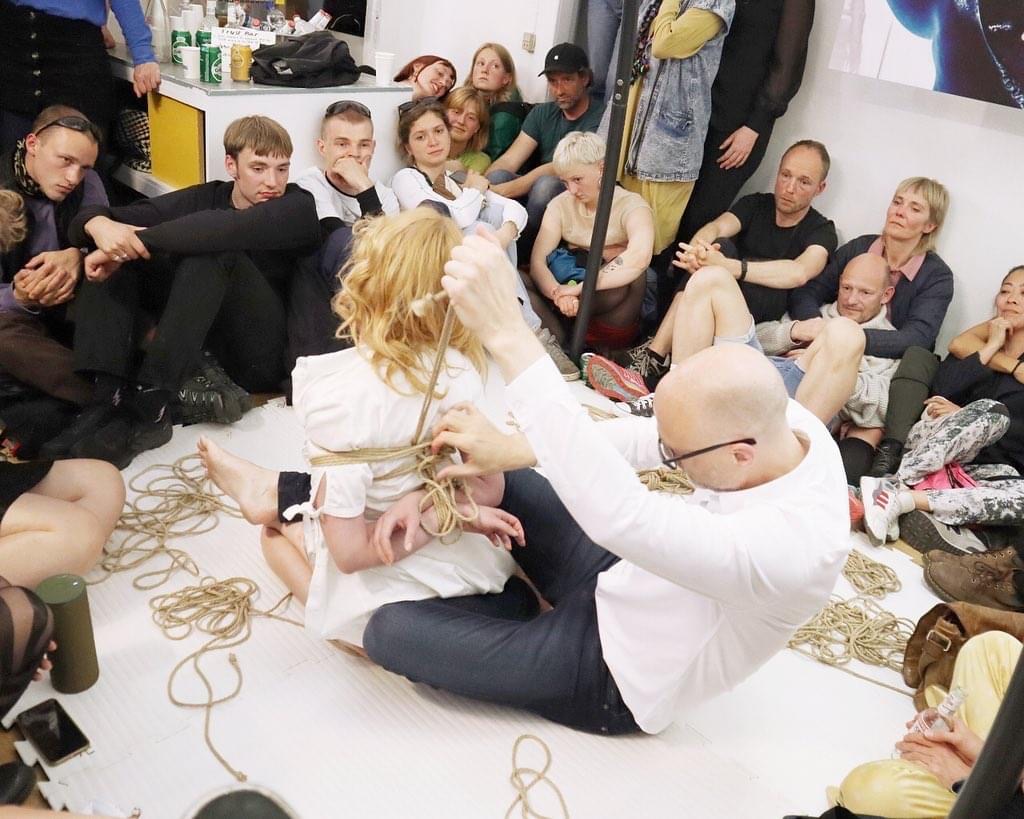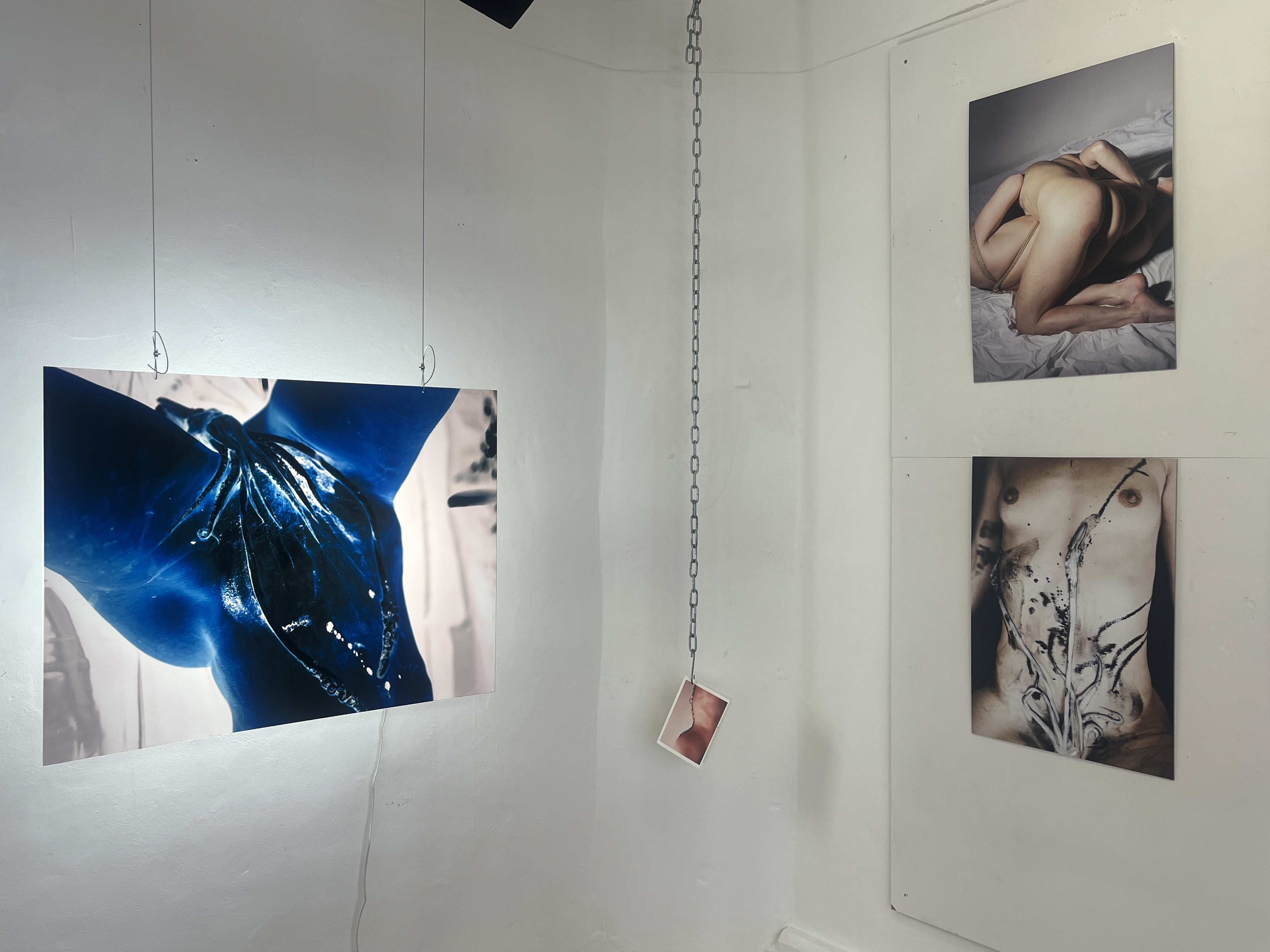 Rituals Of Resonance – The poetic porn chapter. Rituals of Resonance is the title of an ongoing creative collaboration between photographers Elisabeth Victoria Friis og Rita Blue. Rituals of Resonance is exploring sexuality as the ocean, from with we draw our deepest desired and longings. The title refers the that special space, in which we can explore the vulnerable og fragile, the shameful, the humorous and the violent.

Trough photography, video, and performance they examine consent and power in intimate spaces, and resonance as a tool of navigation.



Rituals of Resonance. XYZ Group exhibition.

Extract from the creative collaboration, Rituals Of Resonance.



At night I glow


Extracting material from her photographic archive, Rita Blue, is aiming to create surfaces of mood and thoughts, with inspiration in Aby Warburg's 'Mnemosyne Atlas'.

Mnemosyne, being the name of the greek Goddess who gave birth to 9 muses, also means memory.

Mnemo technique is a way to work with storing memory, trough serial sequences and lines of association.

Rita is letting herself be inspired by this way of sequencing, building strings of thoughts and visual verses, to describe the experience of being alive.


Os og dem = Vi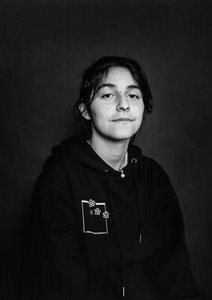 This series is a comment to Danish immigration law, and to the harsh public tone around people of other origin than Danish. In Denmark we tend to talk about this certain group of citizens, as if they where not here. Excluding the people of subject from that very conversation.

The series, shot on large format film, portraits five different Danes, with mixed cultural background. The series is accompanies by a soundtrack, each of them singing in their mother tongue. This way invited, to express themselves, without having to conform in ways that is more understandable and comfortable to ethnic Danes. The singing invites us to stay with the portrait. Letting ourselves connect and see the other person, disolving the concept of the other, as someone alien.